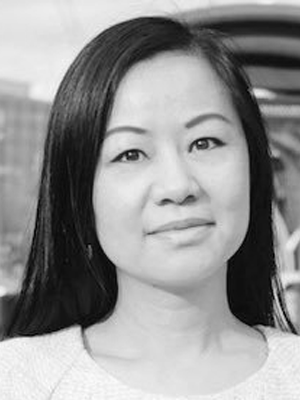 CyberBRICS Visiting Professor. Min Jiang (Ph.D.) is Associate Professor of Communication at UNC Charlotte, a secretariat member of the annual international Chinese Internet Research Conference (CIRC) and Associate Editor at Sage journal Communication & The Public.
Her research focuses on Chinese Internet technologies (search engine, social media, big data), politics (digital activism, online political satire, diplomacy), business (Chinese Internet giants, business ethics), and policies (real name registration, privacy).
She has co-edited 3 special journal issues and published over 30 journal articles and book chapters on the Chinese Internet, some of which have appeared in Journal of Communication, New Media & Society, Information, Communication & Society, International Journal of Communication, International Communication Gazette, and Policy & Internet. Media outlets including Reuters, Deutsche Welle, Foreign Policy, Financial Times, The New Scientist, The Chronicle of Higher Education, Al Jazeera English have interviewed her for her work.
She was born and raised in China. Prior to pursuing her doctor's degree in the U.S., she had worked at China Central Television (CCTV) and Kill Bill I in her native country China. Dr. Jiang received her bachelor's and master's degrees from Beijing Foreign Studies University and her Ph.D. from Purdue University.