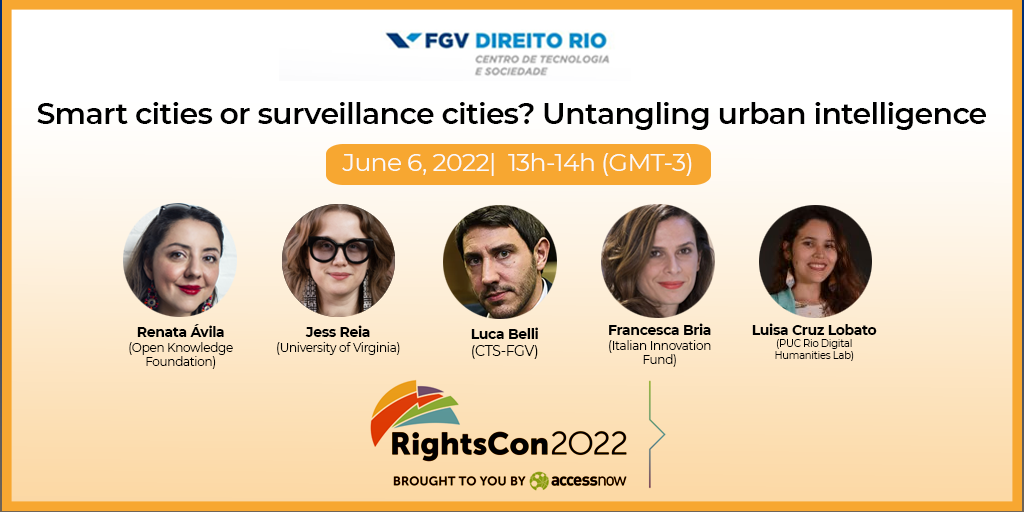 June 6, 2022 | 13h-14g (GMT-03)
The "Smart City" formula has gained traction in academia, business and government to describe cities that, on the one hand, are increasingly composed of and monitored by pervasive and ubiquitous computing and, on the other, are striving to restructure their economy and governance based on innovation, creativity and entrepreneurship. This tendency has gained attention of those producing and utilising data to monitor, regulate, profit from, and make sense of the urbanisation process in both developed and developing countries.
In such context, the hype and hope of big data analytics, open data and algorithmic governance is fostering a transformation in the knowledge and governance of cities through the exploitation of the "data deluge" that may provide much more sophisticated, wider-scale, fine-grained, real-time understanding and control of urbanity and city-dwellers. Of course, such massive data harvesting and processing may easily become abusive when sound data protection frameworks are not in place or not implemented effectively, thus transforming smart cities into surveillance cities.
The panelists will interrogate such questions as:
How is the local population involved into the organization of smart city services?
How are procurement rules defined and how are procurements organised?
What kind of control/governance is foreseen to manage public data and publicly owned digital infrastructure?
What kind of measures are foreseen to keep the smart city infrastructures secure?
What kind of legal frameworks apply to personal as well as non-personal data?
What kind of control can individuals exert over their data?
Host institution: Fundação Getúlio Vargas (FGV), Center for Technology and Society (CTS)
Learn more: https://bibliotecadigital.fgv.br/dspace;/bitstream/handle/10438/31403/0.%20MIOLO_Smartcities.pdf?sequence=1&isAllowed=y
Visit RightsCon official websites:
https://rightscon.summit.tc/t/2022/events/smart-cities-or-surveillance-cities-untangling-urban-intelligence-5ynk8Jv6WES7a4NhRgKHFk