On November 25-29, the Internet Governance Forum 2019 was held in Berlin, Germany, bringing together multiple stakeholders to discuss public policies and digital rights. Professor Luca Belli, coordinator of CyberBRICS Project, Ivar Hartmann, coordinator at Centro de Tecnologia e Sociedade (CTS/FGV) and Yasmin Curzi, researcher at CTS/FGV attended several sessions, sharing their opinions and discussing the latest results of their research.
The CyberBRICS Twitter Account (@BricsCyber) was recognised as one of the most influential commentators of the event on Twitter for the real-time coverage of six IGF sessions featuring our team's participation.
Check the summary and the full videos of the sessions below:

DAY 0 (Nov 25):
Internet Commons Forum was jointly organised by FGV, ISOC, APC and Centrum Cyfrowe and aimed at gathering thinkers and doers that are developing ideas and solutions for a less concentrated and more just Internet. This event gathered key stakeholders exposed their views works aimed at fostering the idea of an Internet Commons. Four dimensions were explored: Infrastructure, Applications and Platforms, Content and Data, Policy and Governance.
For more information about the event, visit the website: http://www.intcomforum.org/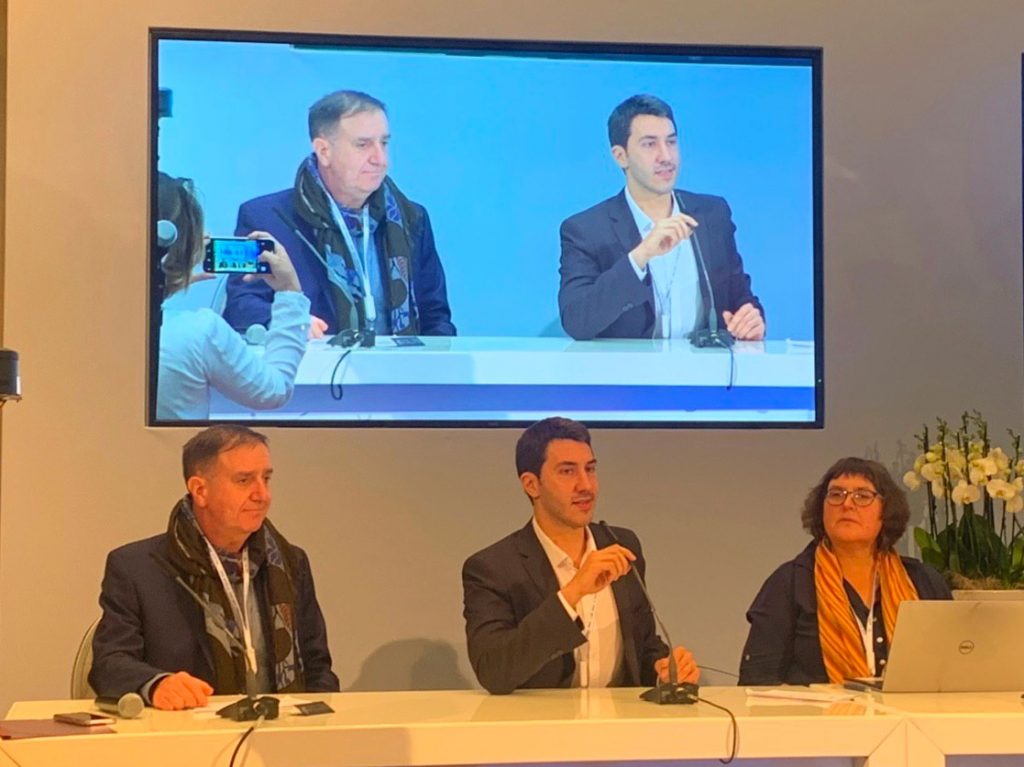 Speakers:
Luca Belli
Adam Burns, Free2Air
Sophie Bloemen, Commons Network
Cade Diehm, Info Activism
Jane Coffin, ISOC
Carlos Baca, Rhizomatica
Nico Pace, LibreRouter
Mathias Judd, Qaul Net
Mariana Valente, Creative Commons
Anita Gurumurthy, IT for Change (TBC)
Paul-Olivier Dehaye, PersonalData.IO
Markus Beckedahl, Netzpolitik.org
Alek Tarkowski, Centrum Cyfrowe
Highlights:
"If we want to give people hope, we need to consolidate the initiatives we mention today, and strive to bring younger generations into this topic and make it more visible."

Luca Belli
"We're using software to create a common space, we're not building a story, we're building the space to mobilize people to discuss this topic."

Paul-Olivier Dehaye, from PersonalData.IO
Full session:
DAY 1 (Nov 26):
5G, IoT and Zero Rating Challenges for Net Neutrality: this panel aimed at exploring the impact of the most recent technological and commercial developments in users' capability to freely access and share information and innovation.
Importantly, the 2019 Dynamic Coalition on Net Neutrality (DCNN) outcome, the Zero Rating website, has been officially presented and discussed. Visit the website: http://www.zerorating.info/
Speakers:
Luca Belli, FGV Law School
Edison Lanza, Organization of American States Rapporteur for Freedom of Expression
Frode Sorensen, Nkom (Norwegian Telecoms Regulator)
Aurore Tual, ARCEP (French Telecoms Regulator)
Bob Frankston, IEEE Consumer Electronics
Veronica Arroyo, Access Now
KS Park, Korea University Law School
Thomas Lohninger, Epicenter.works

Highlights:
"We should start to understand concerns about democracy and economy as intimately intertwined. Lack of competition is a threat to democracy."

Luca Belli
"We only consider zero rating from the perspective of the recipient (…) but the great question should be 'is the content and access really free?'. If you receive something free from a for-profit corporation, its quite hard to believe that it is completely free."

Luca Belli
Full video:

DAY 2 (Nov 27):
Technological Innovation and Challenges to Data Governance: this session aimed to explore the impact of data governance policies and trends on the development of new technologies across the globe, the international rules making on data governance and new technologies and also the relationship, role and position of the public and private sector in data governance mechanism.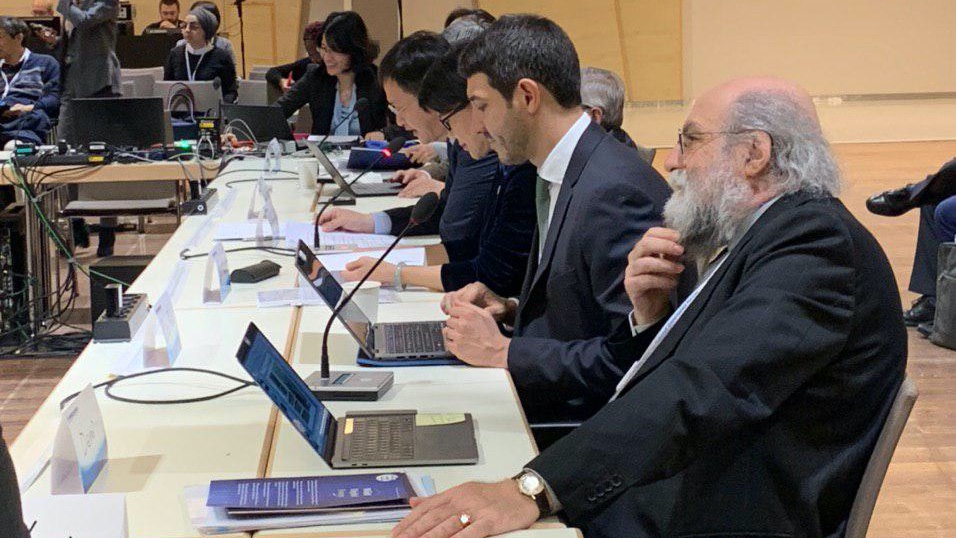 Speakers:
Li Yuxiao, vice President of Chinese Academy of Cyberspace Studies
Qi Xiaoxia, Bureau of International Cooperation, Cyberspace Administration of China
Louis Pouzin, father of France Internet
Hong Yanqing, Senior Researcher at Law and Development Academy at Peking University
Luca Belli, FGV, Brazil
Henry Gao, Associate Professor of Law, Singapore Management University
Zhangxiao, deputy director of the CNNIC
Highlights:
"Frameworks for data protection are relevant not only because they provide new rights and a stable, legal framework for individuals, but also incredible trust for business."

Luca Belli
Full video:
Public Interest Data: Where Are We? To Do What? This workshop aimed at answering questions about Public Interest Data which right now are at the center of the issues of the data economy and data governance. The panel proposed contributions to a framework for a common data space, for the opening of personal data collected by dominant players while protecting individuals.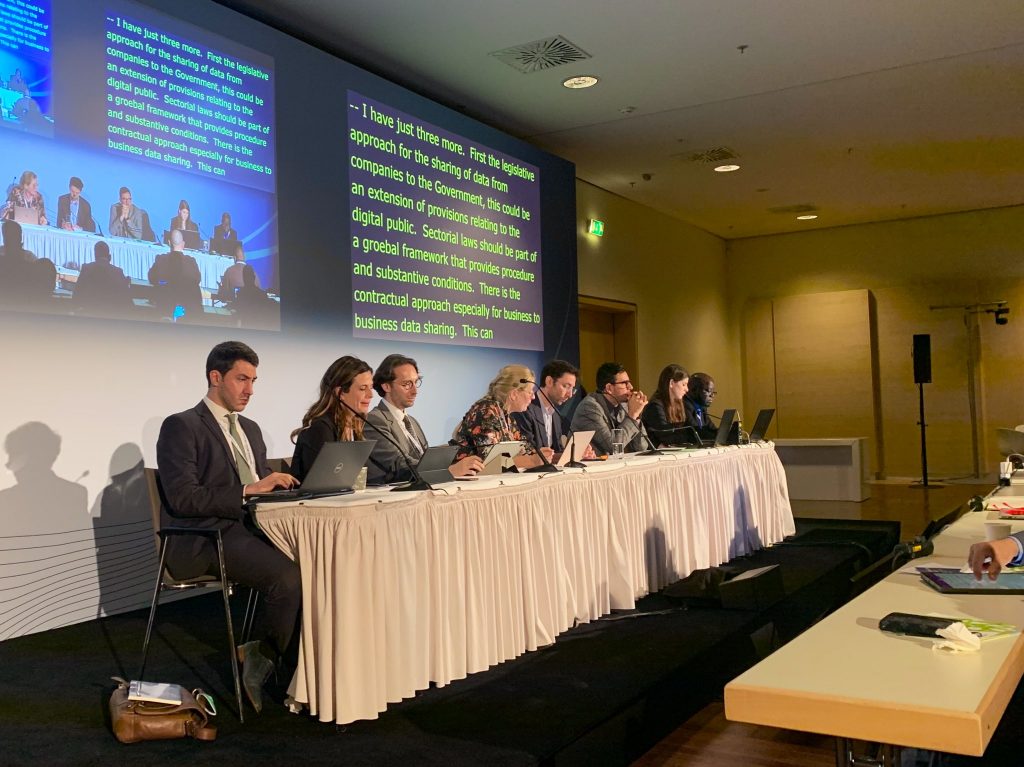 Speakers:
Carolyn Nguyen, Private Sector, Western European and Others Group
Chérif Diallo, Government, African Group
Sebastien Soriano, Government, Western European and Others Group
Luca Belli, Civil Society, Latin American and Caribbean Group
Lucien M. CASTEX, Technical Community, Western European and Others Group WEOG)
Annie Blandin, French Digital Council – Conseil national du numérique CNNum
Laurent Cytermann, Government, Western European and Others Group Francesca Bria, Government, Western European and Others Group
Highlights:
"We are moving from regulating with data to making effective public policies with data […] Citizens can choose with whom they want to share their data […] This enables data sharing while protecting rights."

Francesca Bria
Full session:
Platform Values: Conflicting Rights, AI & Tax Avoidance: this panel was organised by Nicolo Zingales and Luca Belli. This session discussed how platforms convey and extract values. The session also included the presentation of the special issue of the "Computer Law & Security Review", dedicated to Platform Values: Conflicting Rights, Artificial Inteligence and Tax Avoidance, which is the 2019 official outcome of the coalition. All the articles are available right here.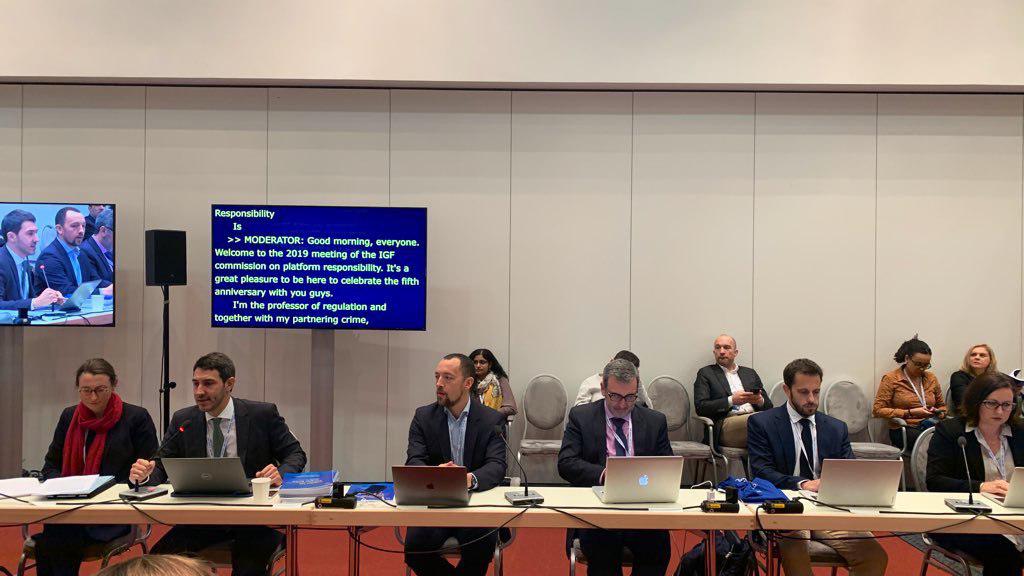 Speakers
Edison Lanza, Special Rapporteur for Freedom of Expression Organization of American States
Nic Suzor, Queensland University of Technology
Monica Rosina, Facebook
Chris Marsden, University of Sussex
Ivar Hartmann, FGV
Giovanni De Gregorio, Univerista' Milano Bicocca
Dragana Obradovic, Balkan Investigative Reporting Network
Catherine Carnovale, Elsevier
Rolf H. Weber, University of Zurich
Catalina Goanta, Maastricht University
Yseult Marique, University of Essex
Highlights:
"We should consider state regulation that is less about merits of individual instances of speech and more about protection of procedural rules."

Ivar Hartmann
"it's time to move from a negative to a positive dimension of the right to freedom of expression."

Giovanni Di Gregorio
Full session:
Video not available yet.
Value and Regulation of Personal Data in the BRICS: the session was focused on the attitudes of BRICS countries for the regulation and governance of Internet from the perspective of data protection. The workshop explored how personal data are regulated in Brazil, China, India, Russia and South Africa, where the "next billion Internet users" live.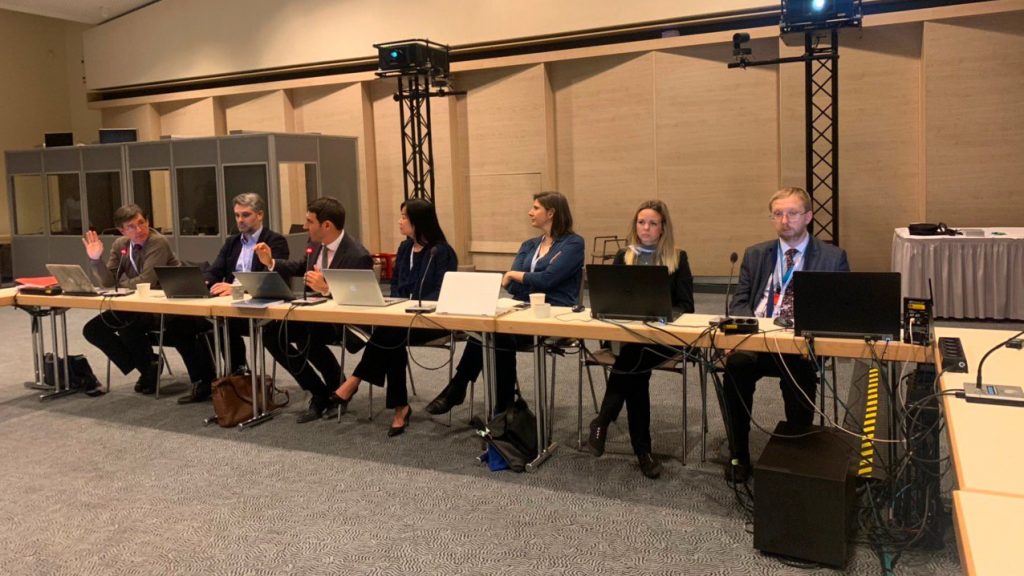 Speakers:
Anja Kovacs, Civil Society, Asia-Pacific Group
Dirk Delmartino, Private Sector, African Group
Sagwadi Mabunda, Civil Society, African Group
Andrey Shcherbovich, Civil Society, Eastern European Group
Achilles Zaular, Government, Latin American and Caribbean Group
Min Jiang, Civil Society, Asia-Pacific Group
Sophie Kwasny, Intergovernmental Organization, Western European and Others Group
Luca Belli, Civil Society, Latin American and Caribbean Group
Highlights:
"What we're seeing now is a new 'sputnik' moment between China and the #US around #AI and #5G and accelerating a technological de-coupling of the two countries."

Min Jiang
"Personal data should not be collected for longer than its purpose requires."

Andrey Shcherbovich
Full session:

DAY 03 (Nov 28):
Community Networks: Policy and Regulations: Over the past 4 years, the Dynamic Coalition on Community Connectivity (DC3) has successfully demonstrated that Community Networks (CNs) are feasible options to expand connectivity and that the communities behind CNs are reliable partners. Besides the research demonstrating the feasibility and interest of CNs and instructions on how to build them.
The book on "" was released at the session.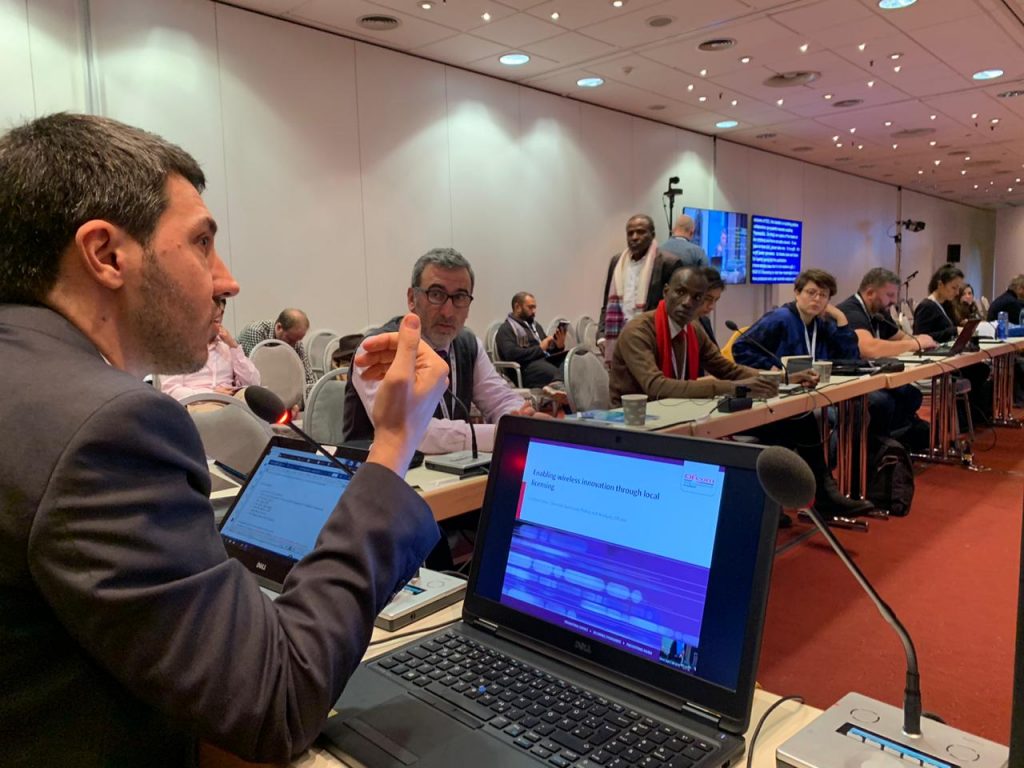 Speakers:
Luca Belli, FGV Law School
Edison Lanza, Organization of American States Rapporteur for Freedom of Expression
Cristina Data, Ofcom
Jane Coffin, ISOC
Carlos Baca, Rhizomatica
Carlos Rey-Moreno, APC
Adam Burns, Free2Air
Julie Owono, Internet Sans Frontières
"We need to hear more from the public but we also need to hear more from the public regulators. There is scope for change."

Carlos Rey Moreno
"Community networks drive affordable and high quality connectivity."

Luca Belli
Full session: